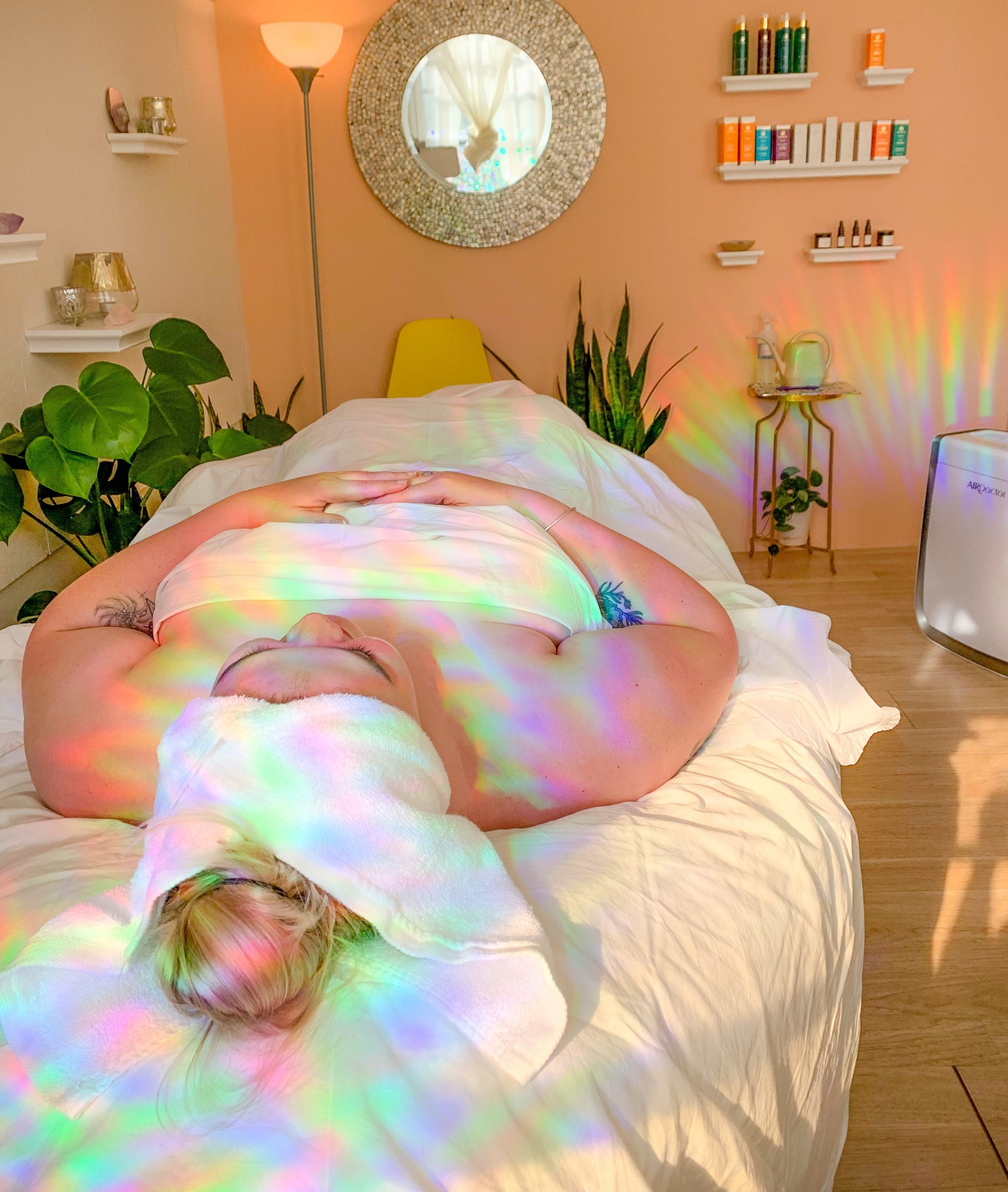 Plant-based, clean beauty treatments tailored to leave your skin dewy and your spirit refreshed
it's about looking good and feeling good. 
but most of all it's about realigning + reconnecting you to your most powerful energy source:  you!
starburst crystal healing + crystal chart
60 minutes / $150  –  crystal chakra energy clearing and healing with a digital crystal chart
starburst crystal healing + marma facial
75 minutes / $180  –  crystal chakra energy clearing and healing, exfoliation, conventional + marma face massage, mask, infrared + LED light therapy (no extractions)
90 minutes / $210  –  the ultimate combination
60 minutes / $150  –  steam exfoliation (no extractions), hot towels, gua sha, mask
90 minutes / $195  –  channeled reiki energy with a customized facial
reiki with face mask + infrared LED light
teen clear complexion facial (ages 10-17)
40 minutes / $95 –  skin care education + extractions. parent / guardian is required to be in the treatment room
25 minute express skin treatments
just infrared LED light with mask $75
just glycolic for hyperpigmentation $75
details on customized self care facials
each customized self care facial includes core steps:
skin analysis + consultation re: your routine, current products, habits, environment, lifestyle + more
cleanse + pH balancing mist
steam + hot towels
polishing exfoliation (enzymes, fruit acids, or scrubs)
facial massage
aromatherapy to assist in uplifting your spirit or facilitation deep relaxation
custom mask
serums, moisturizers, oils, spf
*treats face, neck + decolletage with effective, plant-based, clean beauty products
 you'll be able to let us know your preferred treatment options and focuses in an online form. 
don't worry if you're not sure which will best suit your skin type + condition or your concerns + goals. 
we'll use our professional knowledge to help you achieve hot girl skin. if you choose a treatment method that is contraindicated by your skin condition or medical history we'll reroute <3
we're so excited you're coming in!
dermaplaning
microdermabrasion
LED + infrared light therapy
ultrasonic pore cleansing + extractions
brief gua sha lymphatic drainage
vitamin C treatment (peel) or gentle booster for brightening sun damage discoloration, melasma + tightening skin laxity
CBD oil
pregnancy + breast feeding safe products
100% tree nut free products + coconut free products upon request
relaxation massage focus on face, neck, scalp, or shoulders
acne + adult acne:
oil balancing, break outs, clogged pores, pore size, hyperpigmentation / discoloration, texture
premature + anti-aging:
sun damage, environmentally stressed skin, hyperpigmentation / discoloration, melasma, sun spots, dullness, pore refining, collagen + elastin support
dull skin:
compromised skin barrier, dryness, dehydration, sallowness, even skin tone
sensitive skin:
redness, sensitivity, rosacea, rudiness
Your skin cells turn over on about a 30 day cycle. Facials are recommended every 4 weeks to look your freshest, or quarterly to help exfoliate away last season. Spiritual + energetic reset facials as needed. 
You may come often or make this your once a year treat ritual. It's your path, we'll be here waiting <3
clarity on which products your skin is thirsting for?
honest answers on routines that work towards your goals?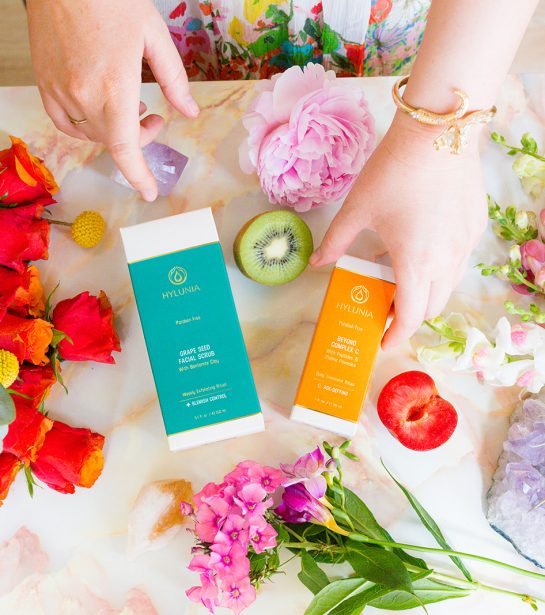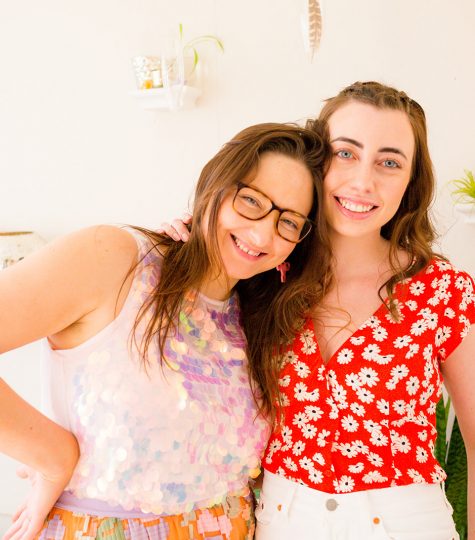 It's an energy healing modality from Japan. Universal, white light energy from Source / God / the Universe is channeled by Catherine, a Reiki Master, to the recipient.
Reiki energy brings you into alignment with what the universe already knows you to be: perfect, whole, and complete in this moment.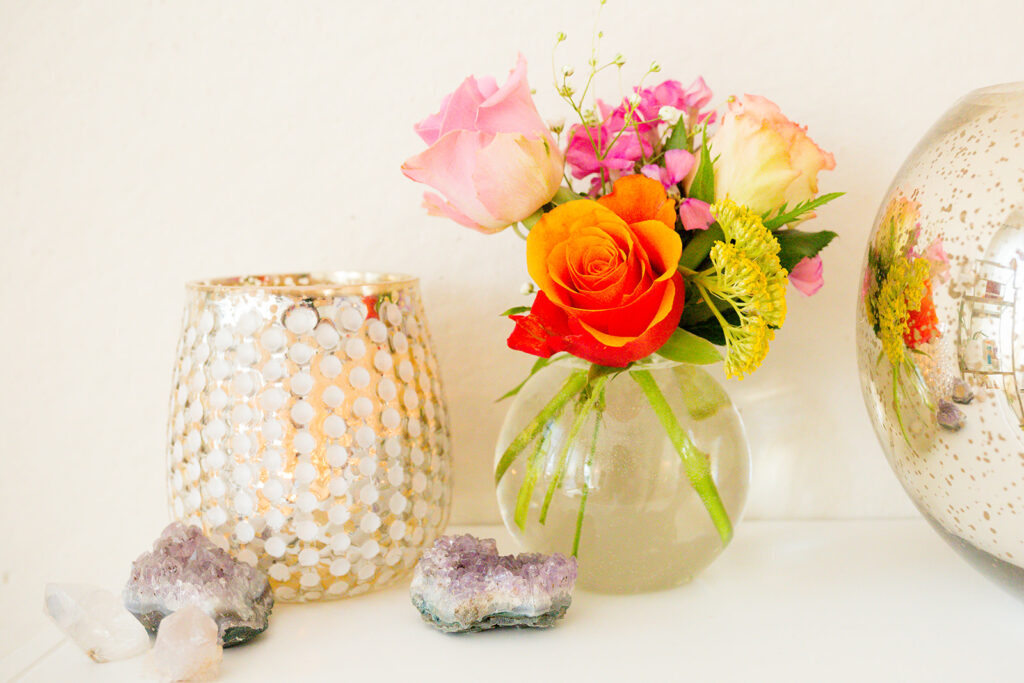 The recipient may feel relaxed, warm, calm, peaceful, or even drift into a meditative sleep, and some experience colorful synesthesia. Recipients may feel a profound shift or a subtle rejuvenation.
Reiki serves to align your four bodies: physical, mental / emotional, spiritual, and energetic.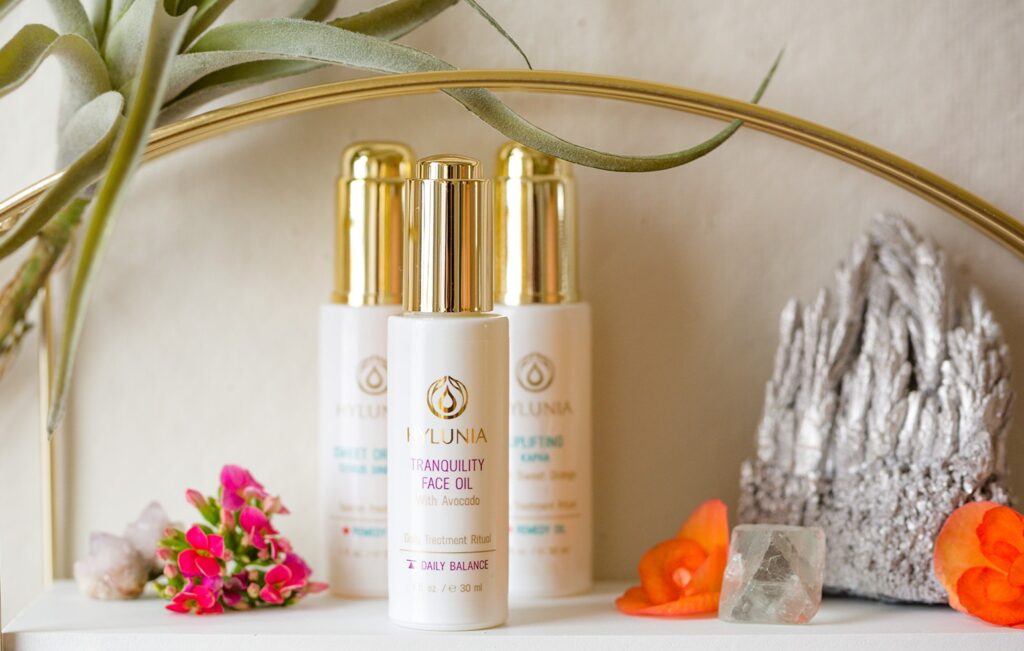 pronounced gwah shah or gua sah
This gentle traditional Chinese medicine technique boosts your complexion for a fresh-faced "je ne sais quoi" look.
It has not always been popular in Western culture, especially during the '90s med spa boom. Gua sha has risen alongside the clean beauty movement as an alternative to injections and harsh chemical skin treatments. 
We love it! We highly recommend starting your own home practice. It's best to perform twice daily.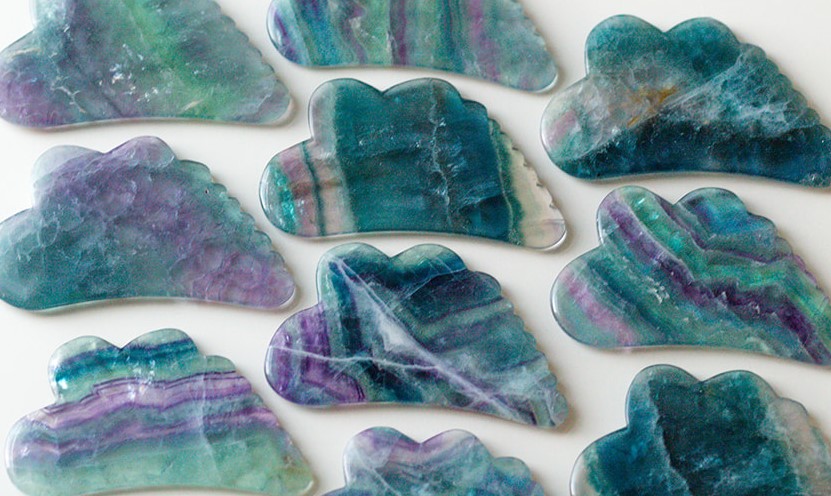 Both help soften fine lines, acne scarring, undesirable texture, pore size, hyperpigmentation, sun damage, and promote luminosity with little to no down time. You may experience some sensitivty and blotchiness for a day or so.
Microderm is best for acne scarring and textural issues. Dermaplaning is best for anti-aging. If your body hair is darker and thicker it's possible your peach fuzz may be noticeable as it grows back.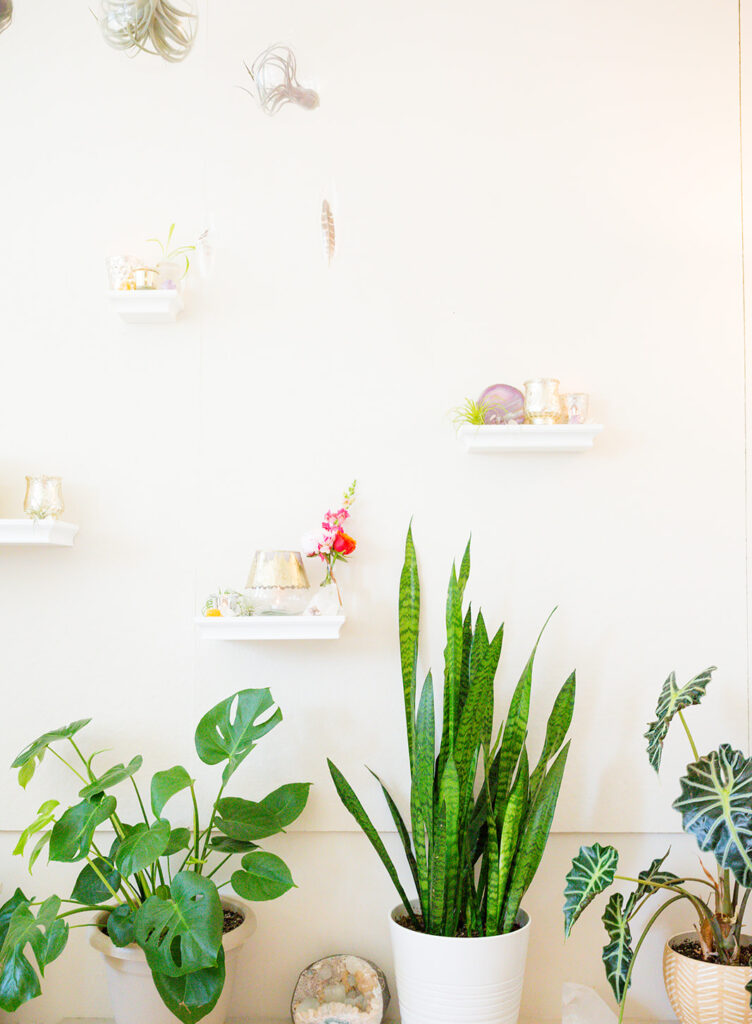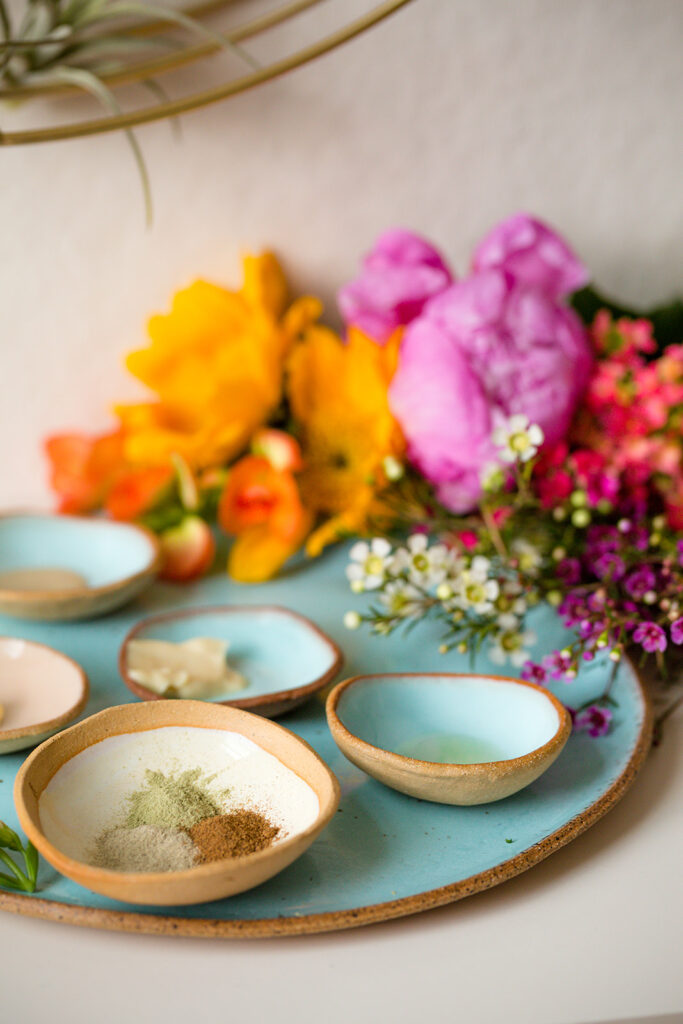 starburst crystal healing
Crystals are beautiful energies to work with for healing, self development, or simply energetic elevation. Placing crystals on the body allows them to interact with your chakras (energy centers of your subtle energy body within your physical body, a concept from ayurveda and Indian culture) and your auric field (energy outside and around your physical body).
The crystal placements help to release, clear, build, flush, and ultimately cycle and refresh your energy body. This experience may feel subtle and peaceful or more pronounced.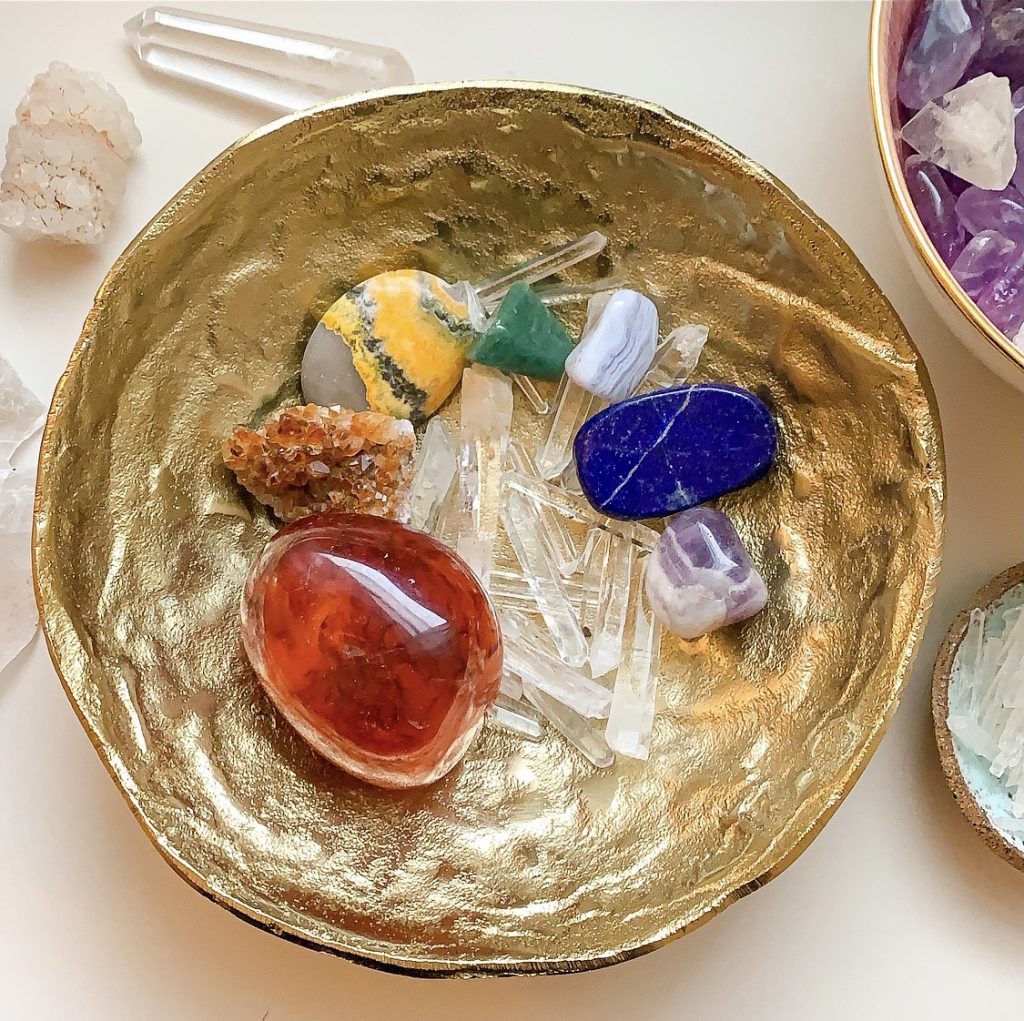 The session begins with briefly sharing what motivated you to come in or an intention. This helps guide the crystal selection. Additional energy clearing methods used may include sound, smoke cleansing, mists, and oracle cards.
Starburst Crystal Healing can be paired with receiving a crystal chart, marma facial, or both.
If your service includes a crystal chart, Catherine will create a digital crystal chart for you during your silent time with the crystal starbursts. It will outline the main chakra that was asking for extra attention, suggestions on how to support the chakra after your appointment, specific crystals whom asked to work with you, their meanings, and suggested further reading.
Marmas are energy points on the body, in this case the head, where your physical, anatomical body intersects with your unseen energetic body. The face + scalp massage technique is relaxing and transformative.
ready to invest in your glowy skin goals?