Our vajacial offerings include: 
The Full Vajacial: detailed below. 35 minutes $135
Brazilian Wax + Vajacial Mask: If you are looking for a little pampering with your wax this is your go-to. The Vajacial Mask includes a post wax skin conditioning mask, hot aromatic towel, hydrating serums, and moisturizer, price varies depending on Brazilian pricing 
Post Brazilian Wax Cooling 3-Layer Vajacial Mask: 

Cool off and pamper your skin with a 3 layer mask featuring hydrating hyaluronic acid, nourishing antioxidants, and rich beta-glucans, all covered with a cool towel. Afterwards a vitamin A serum is applied to help reduce the chance of ingrowns (this product should be used every day for this purpose and is available for purchase at Holiday). The service is finished with a peptide enriched moisturizer. 15 minutes, $50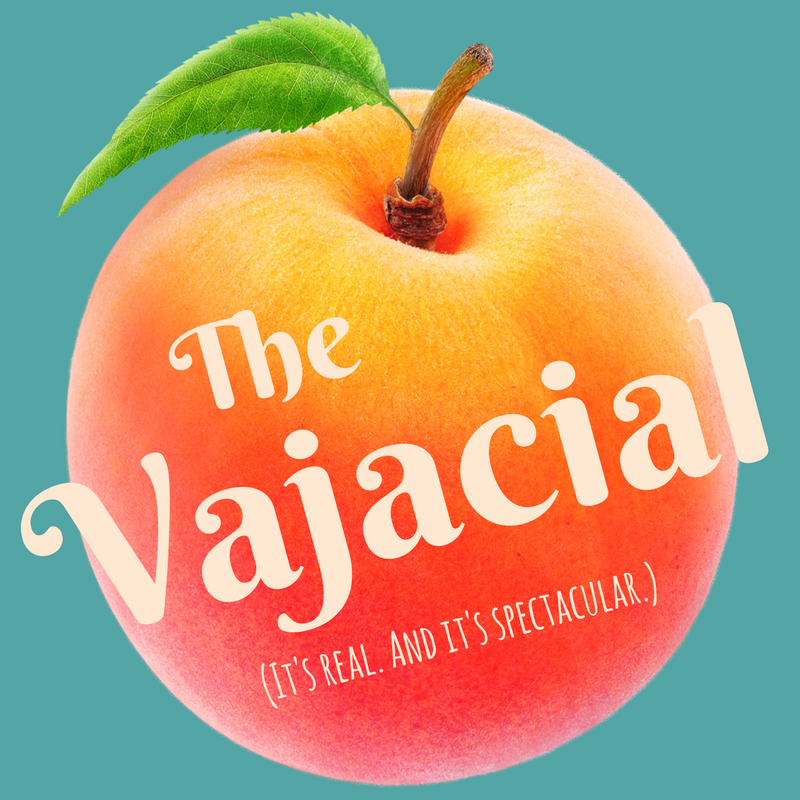 Yes – it is what you think it is. A pampering facial for your bikini area (upper vulva and bikini line, does not involve labia or lower) designed to help reduce the appearance of red bumps, ingrown hairs, irritation, discoloration, and rough skin.
The Full Vajacial 
What is it?
It's a feminine divinity treatment for ingrowns and discoloration including the following steps. Each vajacial is unique depending on your skin type, condition, hair type, and your concerns but will have all of these key steps:
Double Cleanse
Skin Analysis + Product Selection
Exfoliation + Steam
Hot Lavender Towel
Extractions**
Mask
Hot Lavender Towel
Serums + Moisturizer
We'll also dig into your lifestyle, daily habits, and environmental triggers that may be adjusted to help keep you ingrown free.
**The extraction process is like that with an acne facial: manual removal of ingrowns that are open and at the surface. We don't work below the surface of your skin or dig at your skin. If you have something deep under the skin you'll be recommended to visit your doctor. But don't worry – you can totally still get The Vajacial to soothe and calm the rest of your delicate skin 🙂 We'll also go over home and lifestyle routines to help reduce the chance of having deep ingrowns.
Why do I want one?
The real question is why wouldn't you want one?! For some it's about brightening the bikini area and inner thighs. For others it's about healing painful ingrowns, smoothing bumps, and changing your skin story. Sometimes, it's about both!
How often should I get a vajacial?
However often you want! You can try just one but keep in mind…
Similar to facials, a single treatment can help get your skin on the path to where you want it to be but it's likely going to take multiple treatments and commitment to your home care routine to get your skin where you would like it to be. We can't predict your results for brightening dark areas where friction or shaving has caused post-inflammatory hyperpigmentation but, as in life, taking active steps towards your goals is much better than not 🙂
One vajacial can help with healing ingrown hairs and smoothing texture, but won't do much for brightening. For best results, we recommend a series of 6 with a treatment every 2-3 weeks and home care including a Vitamin C daily serum, moisturizer, and a twice weekly enzyme exfoliator.
For brightening: Package of 6
For healing active ingrowns: Package of 3
Preparation:
You can rock a bush, wax, or shave. If waxing, your appointment must be a week before or after your last bikini/Brazilian wax due to the exfoliating nature of waxing. If you shave, stop 3 days before your treatment. If you're interested in a little pampering with your brazilian wax service then pop in for a Brazilian + Vajacial Mask to help hydrate and condition the skin. We also offer a 15 minute Post Wax Cooling Vajacial 3 Layer Mask treatment.
How to Schedule:
This is our only prepaid service. Purchase a package of 1, 3, or 6 online. Once your package has been purchased, please send us an email to schedule your appointment.
Age + Gender Policy:
Must be 18+ for any vajacial, booty, or tata treatment, and for any bikini or Brazilian waxing service. For all other services, anyone under 18 years old will need a parent / guardian present for their appointments. We support any way you identify. But, we only perform private parts (genitals, butts, breasts) services (waxing, skincare, and vajacials) on female anatomy.
Products:
All products used during your service are vegan and free of synthetic fragrance, dyes, preservatives, and ingredients that are known or suspected toxins.