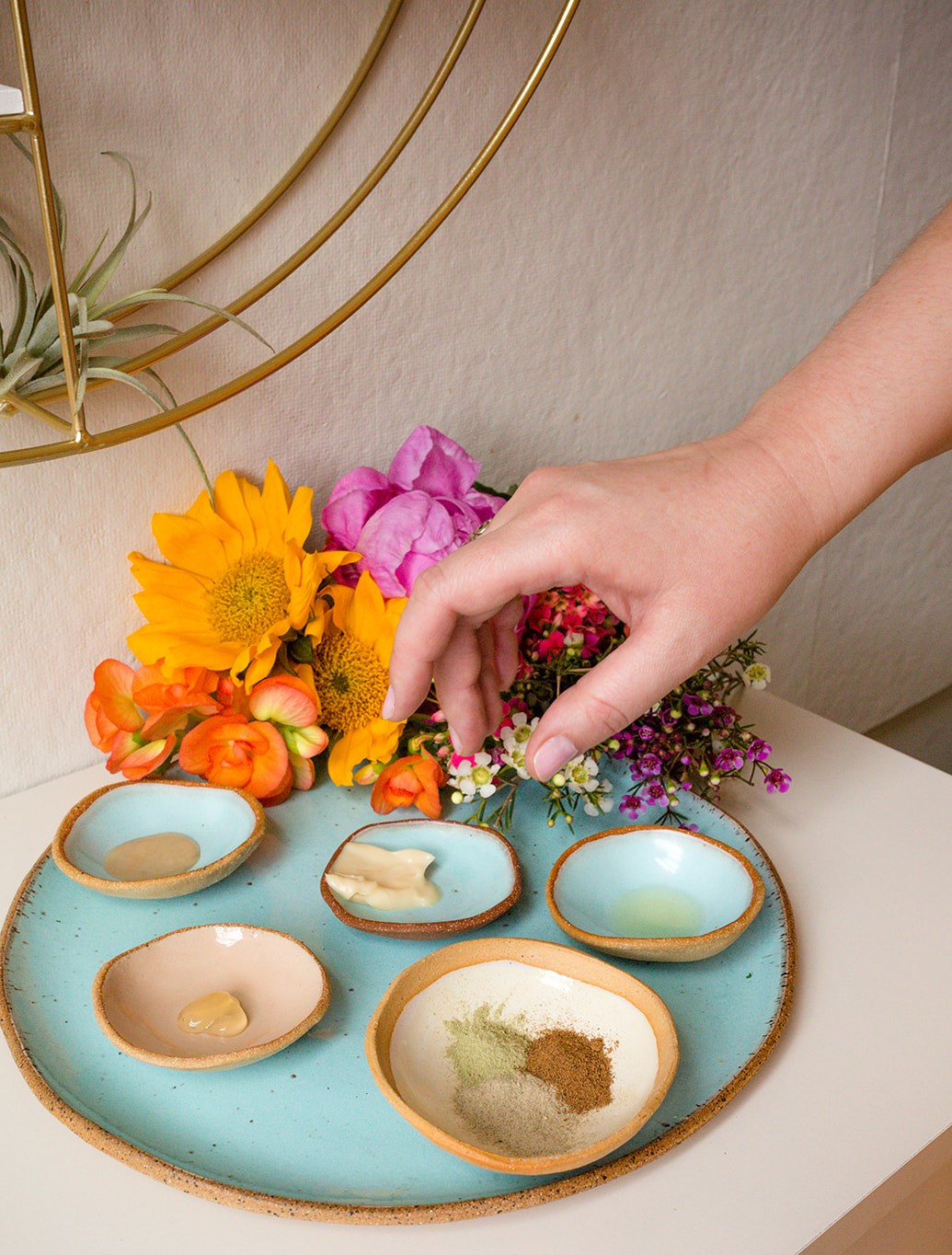 Plant-based, clean beauty treatments tailored to leave your skin dewy and your spirit refreshed
60 minute customized facial
$150
fully customized to your dewy skin goals with an emphasis on relaxation
each customized facial includes core steps to treat face, neck, and decollete. Your esthetician will ultimately decide what's appropriate for your treatment based on your skin's condition, type, and your goals:
• skin analysis + consultation re: your routine, current products, habits, environment, lifestyle + more
• cleanse + pH balancing mist
• steam + hot towels
• aromatherapy to assist in uplifting your spirit or facilitating deep relaxation
• polishing exfoliation (enzymes, fruit acids, or scrubs)
• extractions
• facial massage
• face, eyes, and lip masks
• serums, moisturizers, oils, spf
additional possible treatment options to be determined by your esthetician:

• infrared LED light therapy
• ultrasonic pore cleansing
• cold rollers for reducing inflammation and puffiness
• high frequency wand
75 minute customized facial
$175
all of the above with more time devoted to relaxation massage or 
the following additional treatment options:
• hydrating hyaluronic acid soak
• vitamin C treatment booster for brightening sun damage discoloration, melasma + tightening skin laxity
NEW!! 30 minute tranquil touch mini facial
$95
pop in + pop out of the spa in this simple and refreshing relaxation break with 3 massaged-in steps:
• cleanse + hot towel
• exfoliation + steam + hot towel
• mask + hot towel
(and, ofc, mists, serums, moisturizer, spf, lip balm)
anti-inflammatory oxygen facial
75 minutes / $255
deeply hydrating, plumping, and anti-inflammatory. we're obsessed!
oxygen helps improve micro-circulation, reduce inflammation*, and increase product efficacy. high absorption hyaluronic acid serums paired with time under the oxygen dome in this gentle, revitalizing treatment will leave your skin more resilient, supple, and glowing!
*reducing inflammation helps improve the appearance of acne and rosacea as well as reduces signs of environmental stress, fine lines, and premature aging
the 'i'll have everything' facial
90 minutes / $335
yes, more is more! our ultimate exfoliating glow facial includes:
• facial microdermabrasion or dermaplaning
• microdermabrasion for neck + decollete
• enzyme or scrub exfoliation with steam
• ultrasonic pore cleansing + extractions – using a device to loosen and extract clogged pores and hardened sebum leaving the skin softer
• sculpting massage
• manual lymphatic drainage
• customized masks for face, eyes, and lips
• oxygen dome with high absorption hyaluronic acid based serums
• infrared LED light therapy: infrared light is invisible light that enters the body and promotes the healing process. the action of youth building is to increase the speed of and stimulate new cellular production. red light is long wavelength and penetrates the skin up to 6 mm to stimulate new cellular production. blue is short wavelength sitting on top of the skin killing bacteria with its antimicrobial properties
manual lymphatic drainage facial
75 minutes / $215
our customized facial with 3 forms of massage:
sculpting massage to release tension lines and relax stressed-out facial muscles. gentle manual lymphatic drainage massage to relieve puffiness. and a moment of delicate marma point massage to ground and renew your energy body (check out our marma facial if this intrigues you)
60 minutes / $185 • 75 minutes / $210

our customized facial with Traditional Chinese Medicine gua sha massage technique for reducing stagnant lymphatic fluid and puffiness. Stagnant lymph can cause a dull or gray undertone to the complexion
60 minutes / $185   •   75 minutes / $210
exfoliates away old skin cells and removes velus hair (peach fuzz) followed by a steam exfoliation + extractions, light facial massage, mask, infrared LED light therapy 
60 minutes / $185   •   75 minutes / $210
diamond-tipped suction removes old skin cells followed by a steam enzyme or scrub exfoliation + extractions, light facial massage, mask, infrared LED light therapy. better for acneic skin than dermaplaning
50 minutes / $135
targeted treatment moderate to severe acne with anti-inflammatory, hydrating ingredients, clay, sulfur spot treatment, and fruit enzymes + acids as appropriate determined by your esthetician during skin analysis
• longer preparation for extractions: steam, enzymes or pregnancy safe scrubs, ultrasonic pore cleanser
• extractions
• longer mask time with infrared led light therapy
• no facial massage
• tailored home care routine recommendation
all about aligning + connecting with fresh Earth + Spirit energy so you leave the spa looking and feeling more like you
75 minutes / $200
this is not simply a facial. it is deep energy channeling. it is restorative neck, face, and scalp massage
the healing mechanism is an ancient ayurvedic massage technique for activating portal points on the body that open connection between your five energy bodies: physical, mental, emotional, energetic/auric, and spiritual
crystal chakra placements with Earth and cosmic energies channeled by your practitioner clear your aura, boost your chakra centers, and align you with who you truly are: perfect, whole, and complete
just add modern skincare and boompop(!) you've got a full being glow out with exfoliated dewy skin
90 minutes / $250
the same marma technique as above just swap out the crystal chakra placements for channeled universal reiki energy and crystal palm stones to align you with your pure infinite potential
the experience energetically anchors you to the Earth's molten core and tethers you to the stars
60 minutes / $150
crystals are beautiful, sentient Earth beings to work with. each having unique properties to assist in energy clearing, healing, and building of the chakra system
in this energy experience, a variety of crystals are placed over the 7 major chakras within the body and the Earth Star and Stellar Gateway transpersonal chakras outside of the body. each placement is amplified with a lemurian quartz star pattern. pointed outward to release overactivity, and inward to draw in and amplify energy
gentle marma point face and scalp massage with oils and hot towels amplify the energy flow experience
additional energy clearing methods may include biofield sound clearing and sacred mists.
this energy experience does not include a traditional facial treatment
this treatment is for everyone: 
from perfecting your skin for a backless dress moment to treating mild to severe back acne
• double cleanse dry brush
• enzyme exfoliation with steam + optional extractions
• mask with infrared LED light therapy
just microdermabrasion (face)
just infrared LED light therapy + hydrating mask
CBD massage oil for face + neck
microdermabrasion for face, neck + decollete
microdermabrasion for neck + decollete
$45
strengthen your connection to the Earth's core, feel more energetically grounded and in your body
• fresh half lemon dipped in sea salt to gently polish your skin, clear energy, and open the chakras in your feet
• castor oil application for the duration of your facial to soften the soles, allowing energy to flow through your Earth Star chakra
• and, ofc, hot lavender towels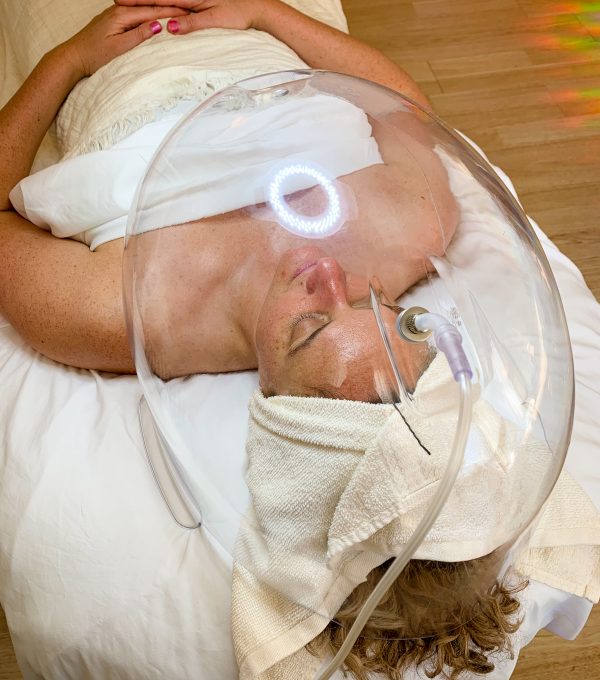 what does clean beauty mean?
To us it means building youthful, glowing skin through the use of plant-based, anti-inflammatory skin care products. And avoiding ingredients with known health concerns.
acne + adult acne:
oil balancing, break outs, clogged pores, pore size, hyperpigmentation / discoloration, texture, acne scarring, acne grades 1 – 4, cystic acne
youth building + aging:
sun damage, environmentally stressed skin, hyperpigmentation / discoloration, melasma, sun spots, age spots, dullness, pore refining, collagen + elastin support, sun damage, oxygen deprived complexion
dull skin:
compromised skin barrier, dryness, dehydration, sallowness, uneven skin tone
sensitive skin:
reactive, redness, sensitivity, rosacea, rudiness
special considerations:
pregnancy + breastfeeding safe product options
Your skin cells turn over on about a 30 day cycle. Facials are recommended every 4 weeks to look your freshest, or quarterly to help exfoliate away last season. Spiritual + energetic reset facials as needed. 
You may come often or make this your once a year treat ritual. It's your path, we'll be here waiting <3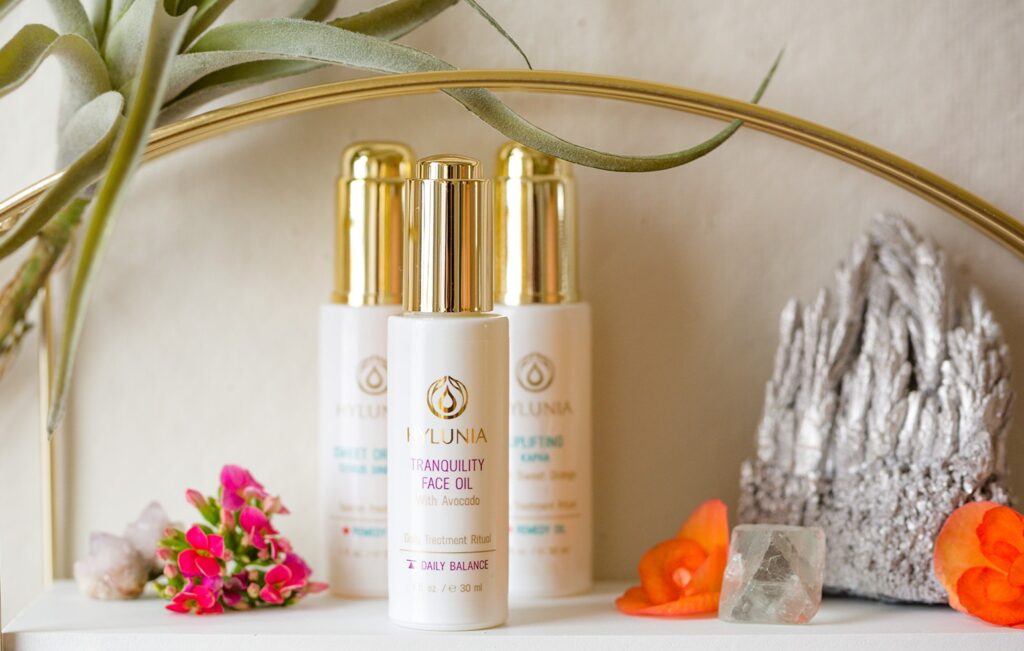 This gentle traditional Chinese medicine technique boosts your complexion for a fresh-faced "je ne sais quoi" look.
It has not always been popular in Western culture, especially during the '90s med spa boom. Gua sha has risen alongside the clean beauty movement as an alternative to injections and harsh chemical skin treatments. 
We love it! We highly recommend starting your own home practice. It's best to perform twice daily.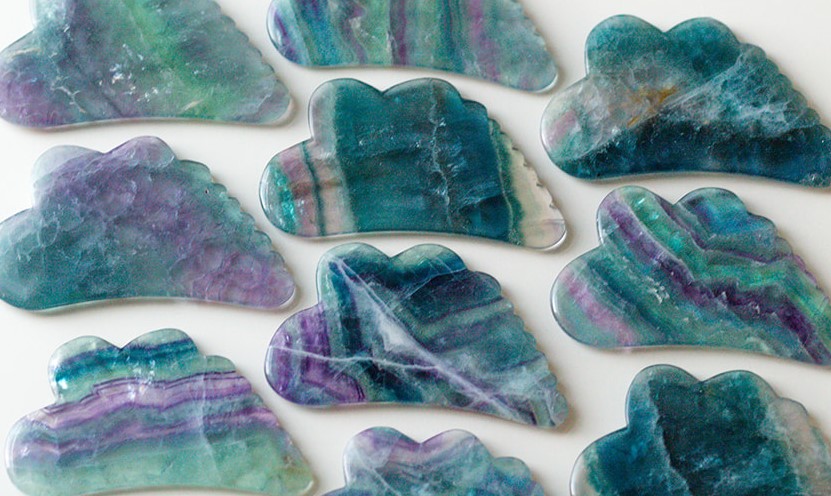 Both help soften fine lines, acne scarring, undesirable texture, pore size, hyperpigmentation, sun damage, and promote luminosity with no down time. You may experience some sensitivty and blotchiness for a day or so if you have very sensitive skin.
Microderm is best for mild acne, scarring, and textural issues. Dermaplaning is best for anti-aging. If your body hair is darker and thicker it's possible your peach fuzz may be noticeable as it grows back.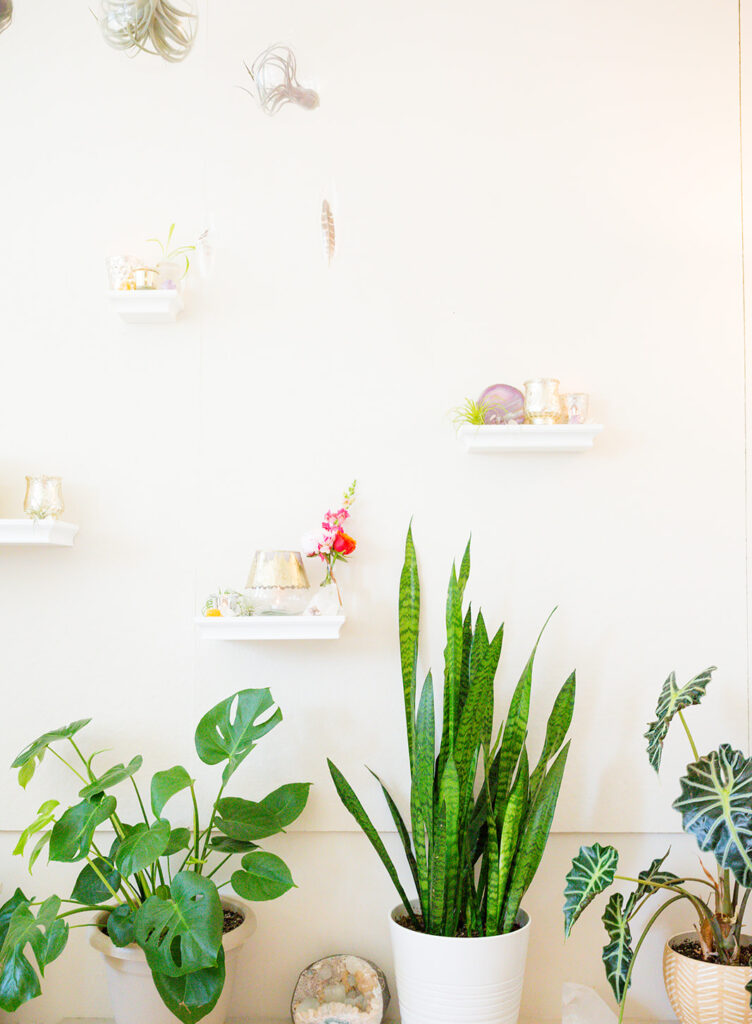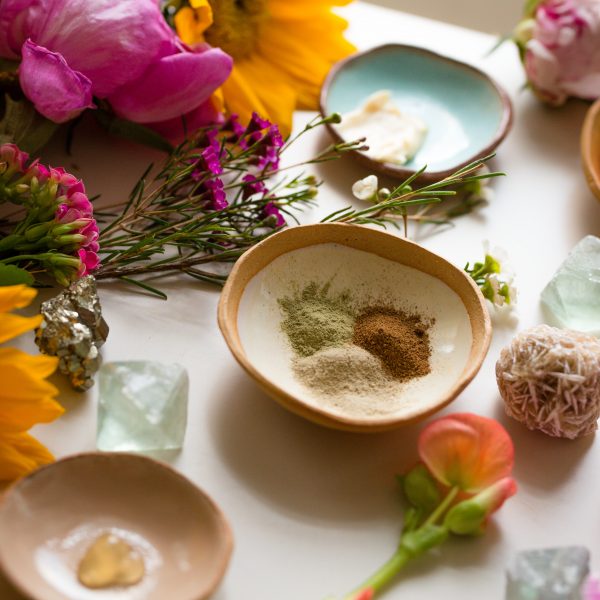 ready to invest in your glowy skin goals?