Come in because it makes you feel good to take care of yourself.
Because it makes you feel good to have smooth, bare skin.
Because it feels good to have your brows on point.
Because it feels good to be seen and cared for.
Because you love dropping into your
zen zone during a facial. Because
the experience is ethereal.
connect with your higher self
spend time in the studio with the plants, crystals, and rainbow light…
It's the ultimate container for reconnecting to your most powerful energy source – you!
looking good to feeling good to looking even better!
It's the circle of radical self acceptance!
There's something magical about refreshing your look. It illuminates your aura! This is where truly accepting your four bodies – physical, mental, emotional, and spiritual – begins. Acceptance opens to love. And self love is peace.
Your inner glow and outer glow are so inextricably linked that tending to one blooms the other.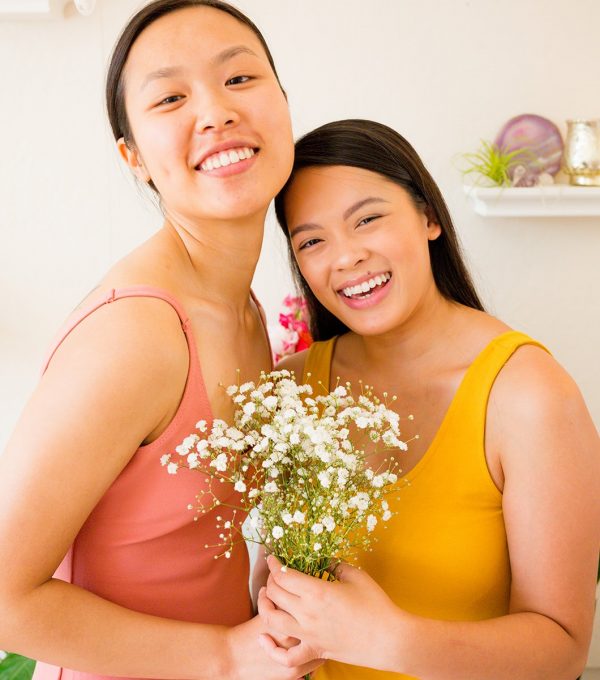 ready to look + feel more like yourself?
effective plant-based, clean beauty products in every service
it's about avoiding ingredients that cause inflammation
Inflammation can be defined as the natural response of a healthy immune system in its attempt to restrain pathogens and free radicals from entering the body. Although inflammation is a necessary measure in the process of repairing the body, continuous inflammation leads to premature aging and can lead to chronic diseases as it ultimately alters your DNA.
In severe cases of chronic inflammation, fine lines and wrinkles start appearing sooner than they should. As a result, the skin starts to lose its elasticity along with its moisture content, rapidly leading to dry and dull skin (backed by science).
Conventional beauty products frequently contain inflammatory ingredients that have been linked to causing cancer, developmental +
reproductive toxicity, ecotoxicology, allergies, and immunotoxicity. Clean beauty is an unregulated term. But the beauty industry uses it to mean products that avoid these potentially harmful ingredients. Which is exactly what we do at Holiday.
Too long; didn't read: Your skin cells can't look their sparkly, best selves when consistently exposed to inflammatory ingredients found in conventional beauty because the sub-clinical inflammation damages your DNA and your skin's ability to reproduce bright, youthful cells. 
Don't worry -
we don't have a purity complex
don't feel like you need to already have the perfect routine to come to Holiday. you certainly don't!
We're happy to meet you where you are and help guide you. We all weigh pros and cons to make decisions on incorporating healthy habits. Maybe it's just one product that you switch to try clean beauty from your pharmacy-based product routine. Maybe you use all clean beauty but love getting Botox injections. Maybe you eat organic but just gotta roll through the drive-thru for a shake when the temperature breaks 95 degrees.
We're not perfect either 🙂 We support you wherever you are!
info on product safety / ingredients:
Environmental Working Group – for a quick ingredient, brand, or product search while your out shopping. Creators of the Dirty Dozen and Clean Fifteen. They also address clean water and household cleaning safety
Credo – they do a great job explaining what ingredients are not considered clean beauty and why
easy peasy clean beauty shopping:
Holiday Organic Skin Studio – Yes! We retail the brands we use in our facials. Most importantly we'll put esthetician eyes on your skin and get the right products / ingredients into your routine
Cambridge Naturals – for all corporeal wonders: bulk herbs, tea, tinctures, bath bombs, chocolate, vitamins, body care, and more. Our favorite is the Porter Square location
Credo.com (or on Newbury St.) – they do allow "fragrance" with an explanation and FDA approved food dyes (think red40) so decide what's worth it to you
ready to feel the power of clean beauty?