...the magic that happens here happens in silence
60 minutes / $150
crystal chakra energy clearing and healing
90 minutes / $275
same as above plus: steam exfoliation, conventional + marma facial massage, mask, infrared + LED light therapy (no extractions)
90 minutes / $225
channeled reiki energy with customized facial (optional extractions)
It's an energy healing modality from Japan. Universal, white light energy from Source / God / the Universe is channeled by Catherine, a Reiki Master Teacher, to the recipient. 
Reiki energy brings you into alignment with what the universe already knows you to be: perfect, whole, and complete in this moment.
Rebalancing + Reenergizing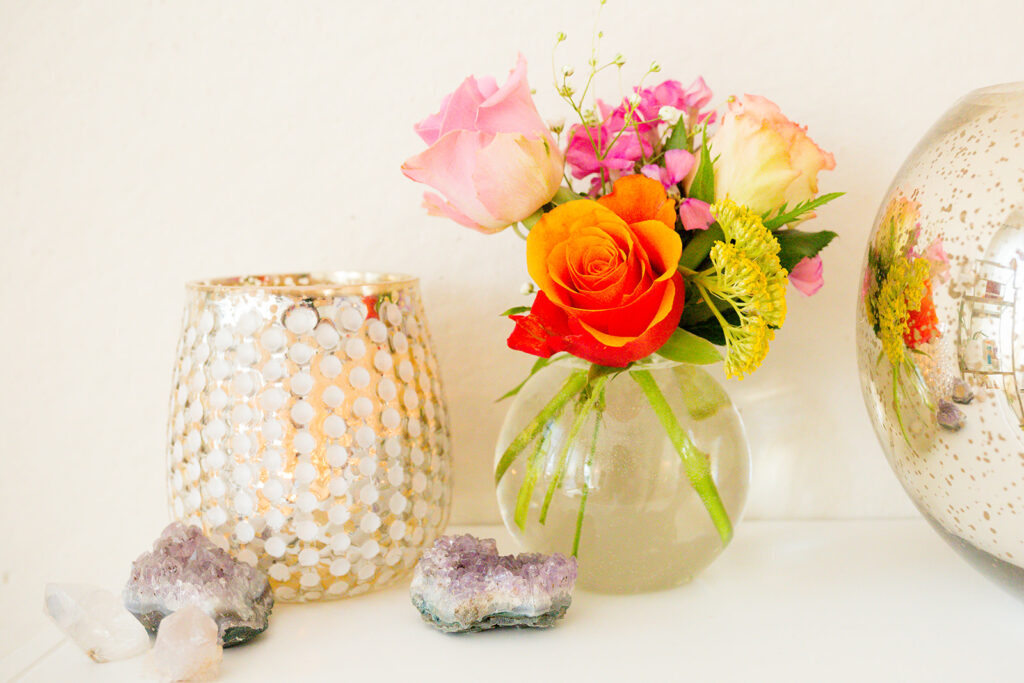 The recipient may feel relaxed, warm, calm, peaceful, or even drift into a meditative sleep, and some experience colorful synesthesia. Recipients may feel a profound shift or a subtle rejuvenation.
Reiki serves to align your four bodies: physical, mental / emotional, spiritual, and energetic.
wanna supercharge the energy?
up level from reiki to crystals
Receive a fresh boost of Earth and Spirit / Universe energy to embody a state of flow and alignment.
Crystals are beautiful energies to work with for healing, self development, or simply energetic elevation. That's right! "Crystals are" not "crystals have". They're sentient Earth beings.
Placing crystals on the body allows them to interact with your chakras which are energy centers of your subtle energy body within your physical body. They also interact with your auric field which is comprised of layers of energy outside and around your physical body. Chakras and auras are part of the ayurvedic system and come from Indian culture.
The crystal placements help to release, clear, build, and ultimately cycle and refresh your energy body. This experience may feel subtle and peaceful or more pronounced.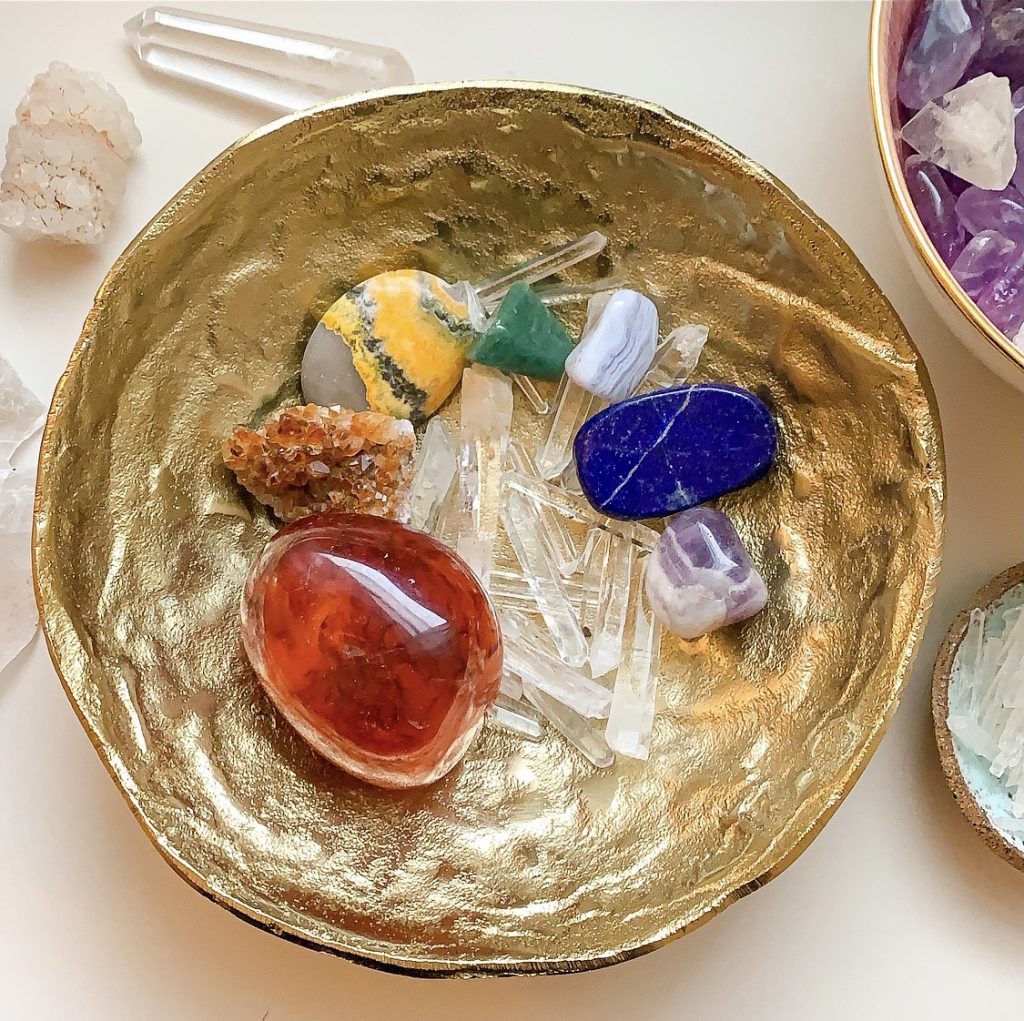 The session begins with briefly sharing what motivated you to come in or an intention. This helps guide the crystal selection. Additional energy clearing methods used may include biofield sound clearing with tingsha bells, smoke cleansing, mists containing water from the Chalice Well (located in Glastonbury, UK, the heart chakra of the world), and oracle cards.
Adding a facial? Wonderful! Cleanse, steam, exfoliate, marma massage, and mask.
Marmas are energy points where your physical, anatomical body intersects with your unseen energetic body. Your body has 108 main marmas with many sub marmas. We'll focus on your face and scalp marmas. The massage technique is relaxing and transformative.
let's reset and amplify your energy!