/
Is waxing, shaving, or sugaring better to avoid ingrown hairs?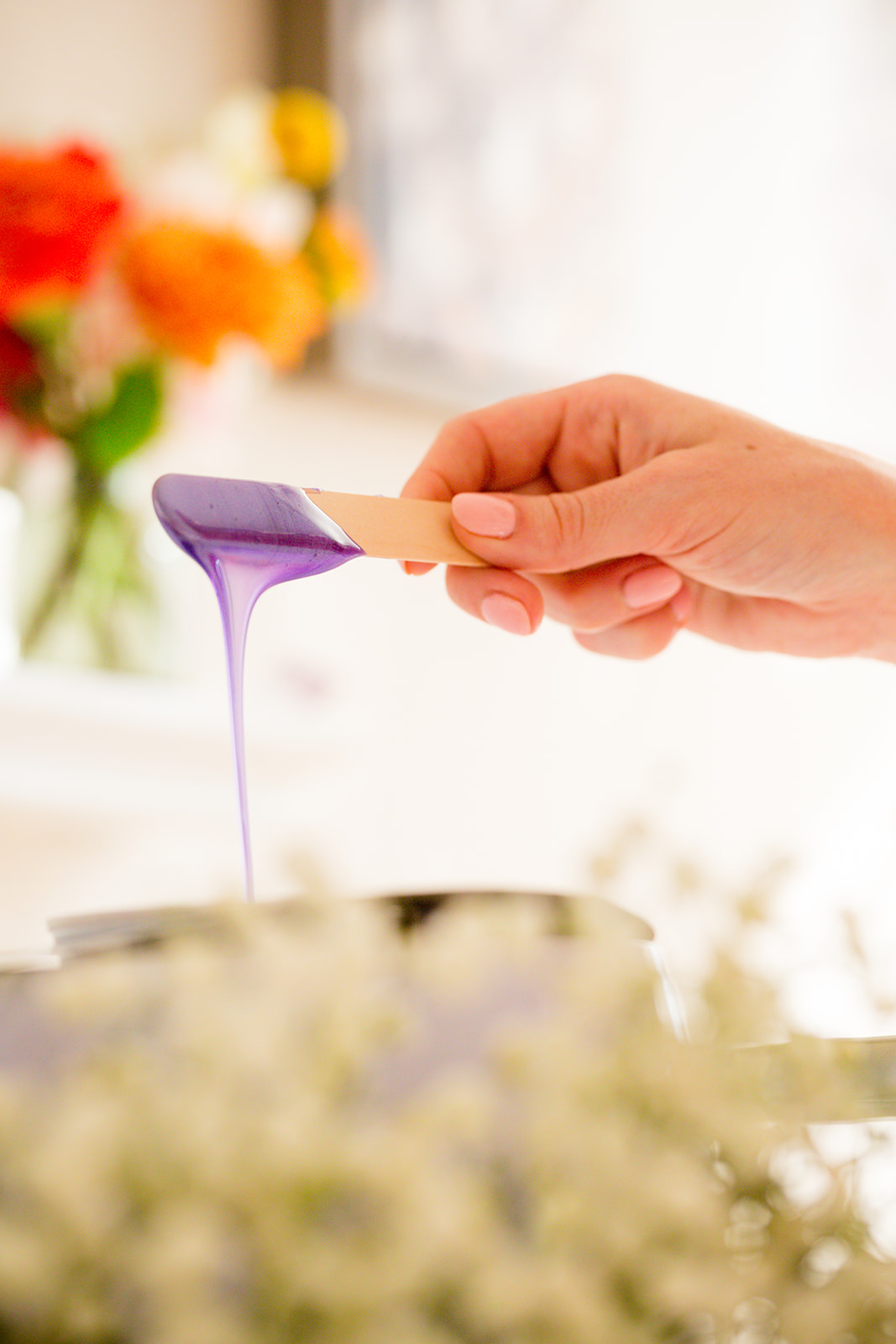 Naturally, we're going to encourage you to wax. It's what we do! 
But seriously, over the years in our professional experience we have seen first hand how waxing helps reduce ingrown hair occurrence. Not to mention the countless success stories our clients have shared during their Bikini Club visits.
What's the difference between waxing and shaving?
When we wax we are removing the hair by the root. 
It takes weeks for the hair to grow to the surface, emerge, and grow long enough to be removed by wax again. A normal timeframe for wax appointments is every 4 to 6 weeks. If an ingrown is to occur it will most likely happen around week 3 if you haven't been exfoliating regularly to remove build up from daily skin shedding.
When we shave we are removing the hair only down to the surface of our skin.
It won't be long before your hair is grown out again. You may find yourself needing to shave within the next 1-3 days.
The razor is very exfoliating and often removes too much living skin. This can trigger a healing process during which the short, stubbly hair can cause irritation, bumps, and redness.
BTW if you're having ingrowns within a few days from waxing...
…your hair is most likely breaking off during your wax and not being fully removed by the root. It's possible your waxer is not using proper technique, your hair is too brittle and breaks off regardless of proper technique, or you may have a sensitivity to the ingredient composition of the wax. 
Talk to your esthetician about it. And try a moisturizing oil consistently for one month. Especially if you're a sweater. It seems counterintuitive but when we sweat excessively from exercise, the weather, or stress it pushes our oils out quickly and can make our skin and hair very dry and brittle.
It's not great. Some of the worst ingrowns we've seen were on the vulvas of women who regularly sugar.
Sugaring requires a thick taffy-like sugar substance to be rolled in every direction over hair to remove it. This can be fine for hair that is not coarse. But, pubic hair is some of the coarsest on our bodies.
When the hair is removed by the root it is *imperative* that the hair is pulled in the exact opposite direction it is growing. If the hair is pulled in any other direction the action of removing it can cause the hair to:
a) break off and become an ingrown, or 
b) turn (damage) the follicle so that it is now growing in a new direction.
When a follicle is growing a different direction than the majority of the follicles around it then it is very hard to remove that hair properly. It may become a frequently ingrown hair.
TL;DR: Sugaring can damage the hair follicle, worsen ingrowns, or create them where they weren't a problem before.
Are there products that help reduce ingrowns?
Yes, ofc! We even wrote a post on it.
Pop by for a wax and we'll help you choose the best products based on your skin and hair types and conditions.