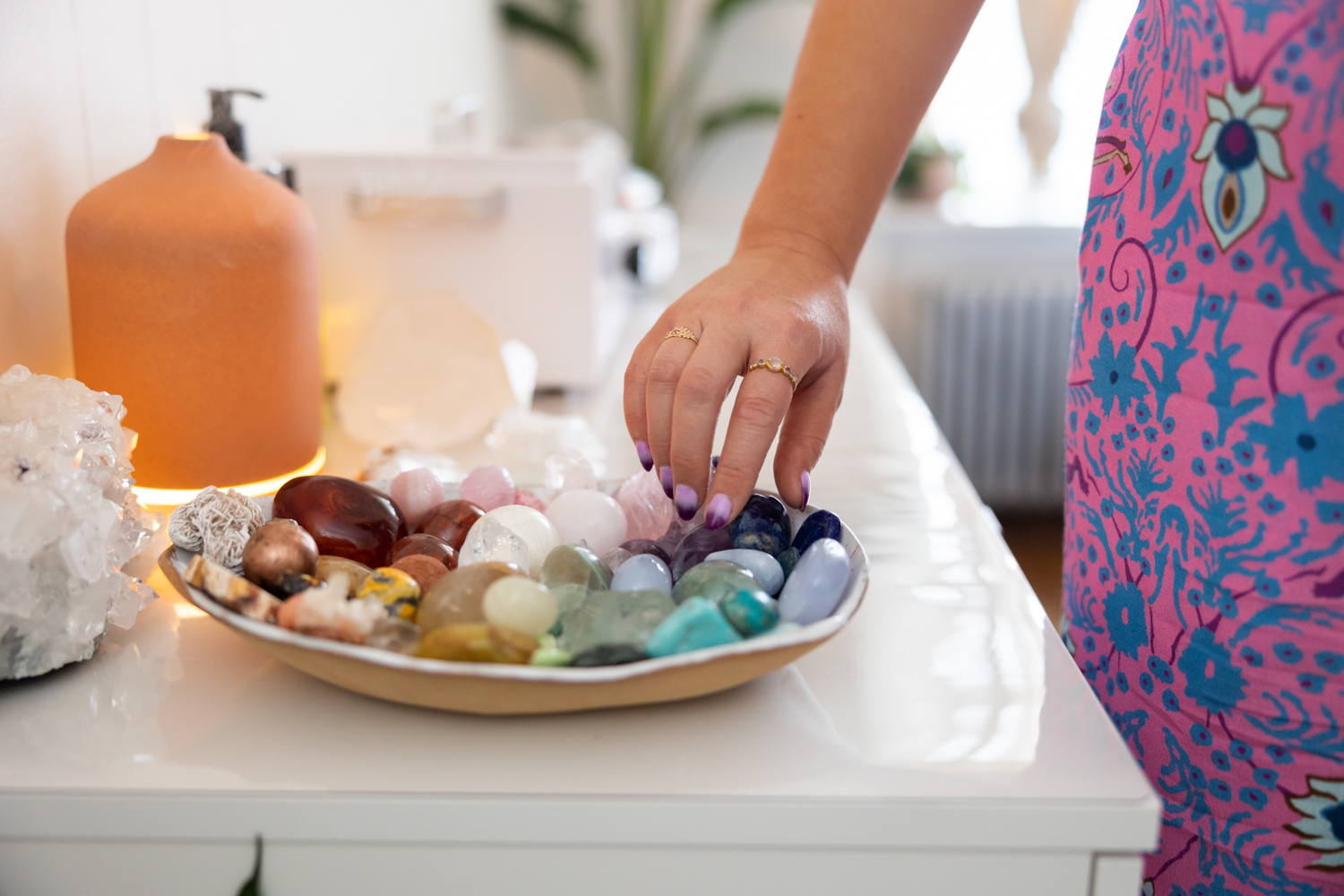 We're thrilled to host Boston's best energy healears.
Here for only a limited time.
Book before they're gone.
our guest energy healer and mystic witch
Hi, I'm Alden, a certified Reiki Master, Advanced Crystal Master, and a hereditary intuitive and mystic witch. I serve the collective and individual clients with energy healings, crystal guidance, meditations, and reiki-infused crystals. 
PEOPLE OFTEN REFER TO ME AS A "CRYSTAL GODDESS,' A "BADASS WARRIOR," OR THE "FIERCE, CURVY GIRL NEXT DOOR."
It is a joy to witness people who work with me go from feeling misaligned, stuck, and without the tools to connect to source energy to feeling in alignment, in resonance with their souls, and more like their authentic selves. My clients report feeling more at peace, sleeping more soundly, and being equipped with the tools to integrate crystal and other energetic work into their own natural cycles. 
I LOVE UPLIFTING PEOPLE WITH POSITIVITY AND HONESTY.
(I AM A SAGITTARIUS SO I SPEAK LOTS OF TRUTH TO POWER.)
our guest reiki practitioner
Hi! I'm a Certified Reiki Practitioner and an Aries through and through. My passion lies in making Reiki accessible to everyone and helping individuals find peace and alignment in their lives. With my gentle touch and deep understanding of energy work, I'm here to assist you on a path to wellness and inner harmony.
Let's embark on this healing journey together and unlock the full potential of your mind, body, and spirit.⁠
AS THE NEW YEAR APPROACHES, REMEMBER IT'S NEVER TOO LATE TO MAKE A CHANGE OR LET GO OF WHAT NO LONGER SERVES YOU.
Whether it's a habit, a mindset, or anything that weighs you down, release it and step into the future with a lighter heart and a renewed spirit. The best is yet to come.
❤️Kris⁠