/
#skincycling the Holiday Way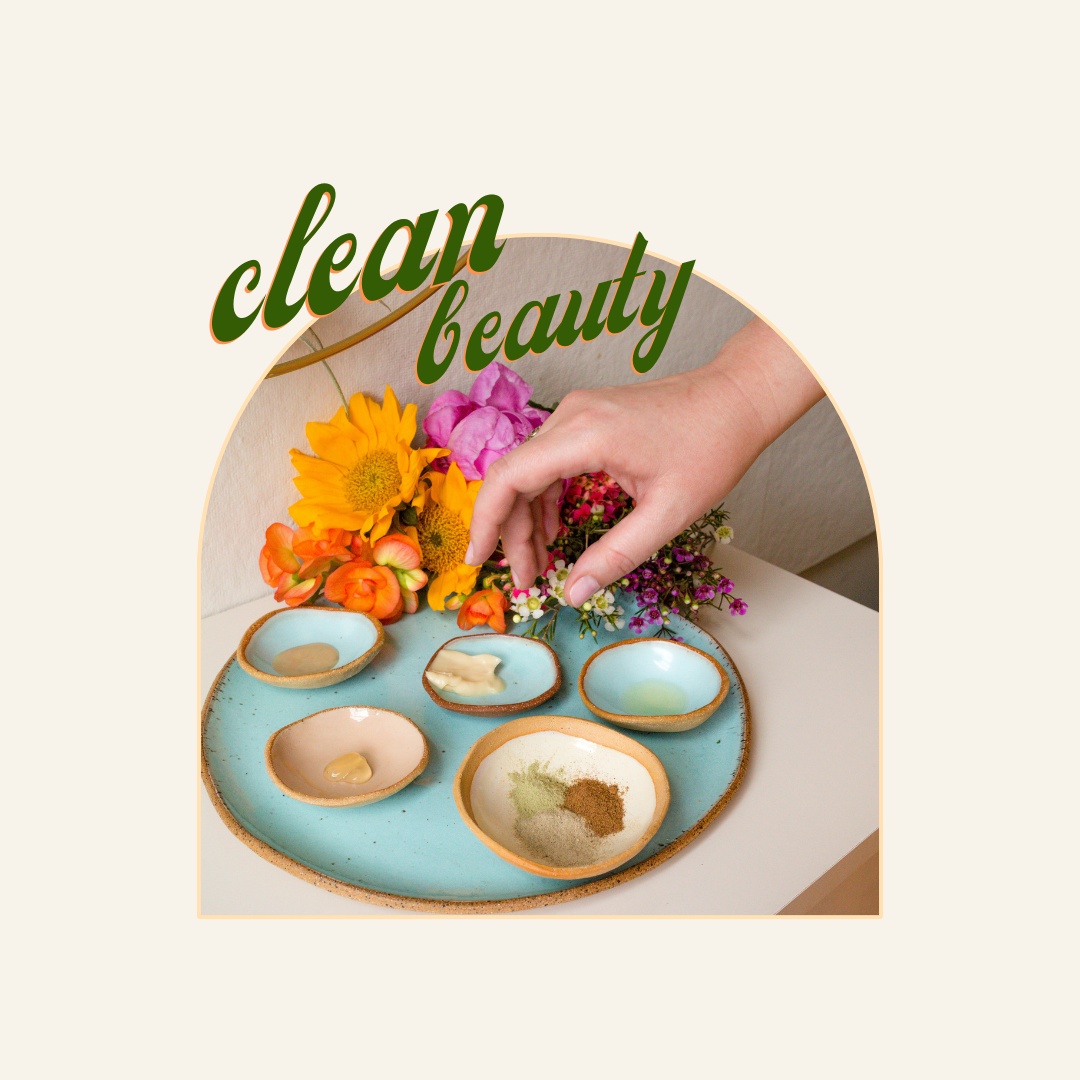 …or the answer for calm, glowing, youthful skin?
It's totally worth trying IF...
…you're using retinoids, exfoliators, and other active ingredients like acids and experiencing A N Y negative effects.
Retinoids (commonly referred as "retinol") can be used to treat premature aging in that they can smooth texture by reducing the appearance of fine lines and pore size while also brightening up environmental hyperpigmentation from the sun.
Retinol can also treat and prevent acne blemishes and post-inflammatory hyperpigmentation.
BUT, when used too often, in too high a percentage, in the wrong form for your goals, or in combination with chemical exfoliation and other active acids, retinoids can also cause sensitivity, dryness, blotchiness, and rough texture.
Skin cycling is a 4-night skincare routine to promote the desired benefits from retinol and exfoliation without the irritation and inflammation they can cause.
Dr. Whitney Bowe coined the term and we're so happy she did! While the concept of taking breaks from powerhouse ingredients is not new, we LOVE the catchy phrase and clarity it provides.
In short:
Night 1: Chemical exfoliation + active serums
Night 2: Retinoid
Night 3 + 4: Recovery with repairing serums
…the corresponding day time routine? And, what if you don't like chemical exfoliants? Or prescription-grade products? And, what's even considered repairing versus active for ingredients?
We've got those answers with a spin for clean beauty and those with extra sensitive skin.
#skincycling the Holiday Way
Night 1: Exfoliation
Exfoliation with with a wash off exfoliator followed by an active serum to drive results. Dissolving away old skin cells allows products to better absorb. Don't forget to cleanse first and finish with a night moisturizer.
We love a fruit enzyme because it's working wherever you apply it! Straight scrubs (sugar, salt, nut shells) have too much room for user error: easy to miss the edges while over-scrubbing the t-zone. Scrubbing too hard can cause micro-abrasions leading to sensitivity, irritation, and sometimes new break-outs.
What is an active? Active ingredients are substances which have a biological effect on a living organism. They include exfoliators (like glycolic acid) and hydrators (like beta glucan). Inactive ingredients are the ingredients that may make a product look or feel nice but have no effect on the skin's condition.
In the skincare media sphere and for our purposes in this blog post, an active generally refers to exfoliating ingredients or ingredients that may cause dry skin as a negative side effect (here's to looking at you benzoyl peroxide). Retinoids are also considered an active ingredient, but you wouldn't use a retinol serum for your active serum on Night 1.
Star active ingredients include: alpha hydroxy acids (glycolic, malic, lactic, mandelic), beta hydroxy acids (salicylic, citric), benzoyl peroxide, kojic acid, azelaic acid, and so many more.
Night 2: Retinoid
Apply retinoid after cleansing, and thoroughly drying your skin. Follow with a night moisturizer.
[If you're using a prescription retinol only follow the directions from your prescriber for use. Our suggestions do not supersede those of medical professionals.]
If you have extra sensitive skin at the corners of your eyes, nose, and mouth, try applying a small amount of moisturizer to those spots before the retinol.
A prescription grade retinol is not necessary to partake in #skincycling. Retinols are part of the vitamin A family with many OTC ingredient variations like beta-carotene, adapalene, retinal, retinoic acid, and retinyl palmitate, to name a few. The forms vary in strength making vitamin A more accessible to those with very sensitive skin. Beta-carotene is the weakest form of vitamin A and is found in fruits and vegetables like carrots, mangoes, and cilantro.
Nights 3 + 4 (and 5!!): Recovery
These are your rest and recovery nights for nourishing your skin's microbiome and repairing its barrier function with hydrating and anti-inflammatory ingredients. Boot camp your skin with hydration by popping an extra night of recovery into the schedule if you're struggling with inflamed, red, dry, peeling skin.
Cleanser, pH balancing toner, repairing serums, night moisturizer, oil. Avoid irritating ingredients.
Star repairing ingredients: nacinamide, allantoin, hyaluronic acid, sodium hyaluronate, beta-glucan, squalane, stem cells, epidermal growth factors (EFG), peptides, amino acids, shea butter, glycerin, prebiotics, jojoba oil, and so many more.
We're seeing stellar results in the treatment room. 
If you're finding that your skin is still "purging" after a few weeks then it's probably not purging and needs a product choice adjustment. It's possible retinoids are just not for you. There are plenty of other actives that can help achieve your fresh skin goals.
What about day time products for #skincycling?
No need to cycle here! If you're using retinoids for reducing fine lines, shrinking pores, and brightening skin use gentle products and work in a vitamin C serum. Follow with a day time moisturizer and a mineral SPF 30+.
If you're using retinoids for acne, depending on severity, you may need a gentler day time active serum for discoloration like mandelic, azelaic, or lactic acid.
. We can help perfect your routine.
But what exactly should I be using?
Love that Q! Come to the spa for a facial. We'll lay professional eyes on your skin to assess its type and condition as well as a path to your flawless skin goals. 
We'll talk over your current products and see where edits and additions can be made. We carry a variety of clean beauty home care products (including multiple forms of retinoids!) that will get you glowing. 
Plus you'll leave feeling totally refreshed energetically.
What are you waiting for?
More from Dr. Whitney Bowe
We love her tiktok for helpful skincare advice. While injectables are not necessarily aligned with a clean beauty ethos, a lot of her content promotes clean beauty practices.